Why We Started Fig & Tyler
We created Fig & Tyler for pet parents who, like us, were overwhelmed by the vast number of treat choices. We were looking for something healthy and made from recognizable ingredients, which was not always easy to find.
This is why we chose to offer pet treats made from 100% meat and fish. We only use fresh meat and fish from right here in the USA and all of our meat is USDA-inspected.
We believe that:
you need to know what is in the food and treats you give your pets, because like us humans, they are what they eat

fresh, nutritious ingredients have long-term benefits for dogs and cats, including reducing serious illnesses and prolonging life

you can't always trust advertising and you must read ingredient labels; if you don't know what an ingredient is, it may not be good for your pet

companies must give back to the communities in which they operate

brands are like people, your favorite ones care about your family's well-being and can also make you smile

a 12-year lifespan for a dog and a 15-year lifespan for a cat is way too short; it is our obligation as humans to make the most of every one of these days
Who We Are
We are Karen (Fig's mom) and Ilya (Tyler's dad), the co-founders of this butcher shop for dogs. Our dogs are our babies and we share a passion for ensuring that they enjoy healthy and happy lives.
Fig and Tyler are real dogs who are best buddies and live in New York City. Fig is a goofy, adventurous Mutt and Tyler is a pedigree Field Spaniel who is more reserved. As the saying goes - opposites attract!
Fig was found in a box on the side of the road in Antigua and was brought to New York by his new adoptive parents. Tyler, on the other hand, is a lifelong New Yorker who enjoys the finer things.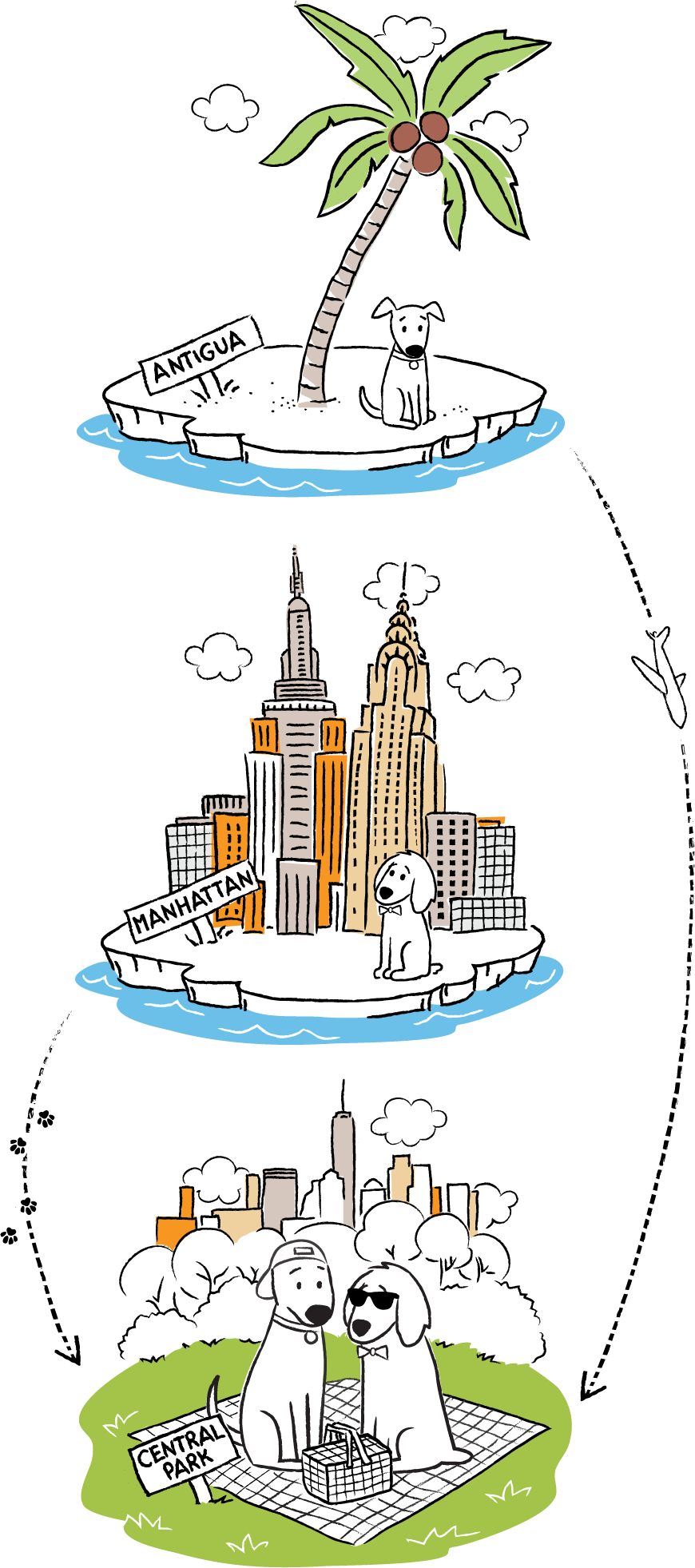 To learn more about our boys, check out the Company Bios section of our website.
Get social with Fig & Tyler on